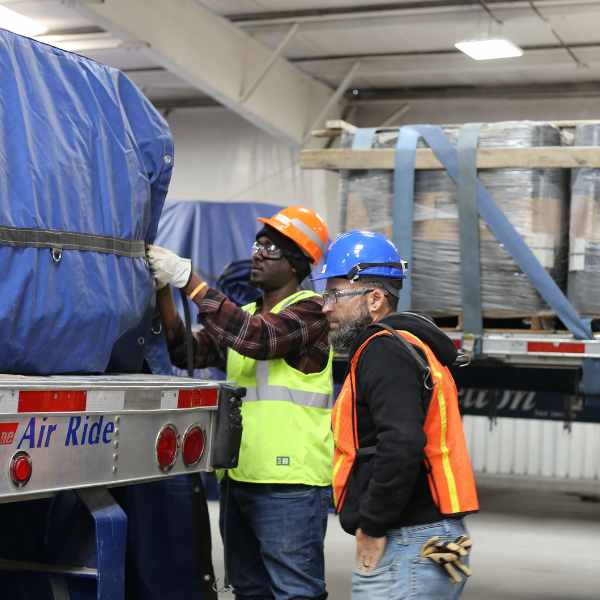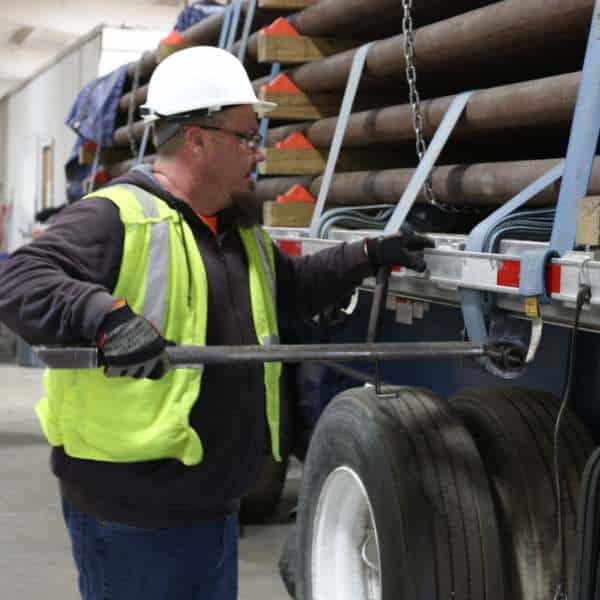 WHAT TO EXPECT DURING Our pre-employment Course
Most entry-level drivers will be a part of our 8 day pre-employment evaluation, where we will cover our culture, safety standards, load securement, and tarping best practices. If you need any additional help during the class, we can provide additional one-on-one training. We want to give you the tools you need to be successful.
Our training course focus items include specific, hands-on commodity securement, trip planning, logs and compliance, hands-on communication tools training, backing, injury prevention, and more.
Unlike other training courses in the industry, we seek to provide our new drivers with every tool they need in order to perform their job successfully. Our rotational training allows for a low student to instructor ratio, which means one-on-one training is very common throughout the program.