MELTON TRUCK DRIVER REHIRES
Melton's culture is based on putting our drivers first and hearing their concerns, feedback, and supporting them in their careers. We consistently welcome back rehires and make the process of onboarding as a rehire smooth and efficient.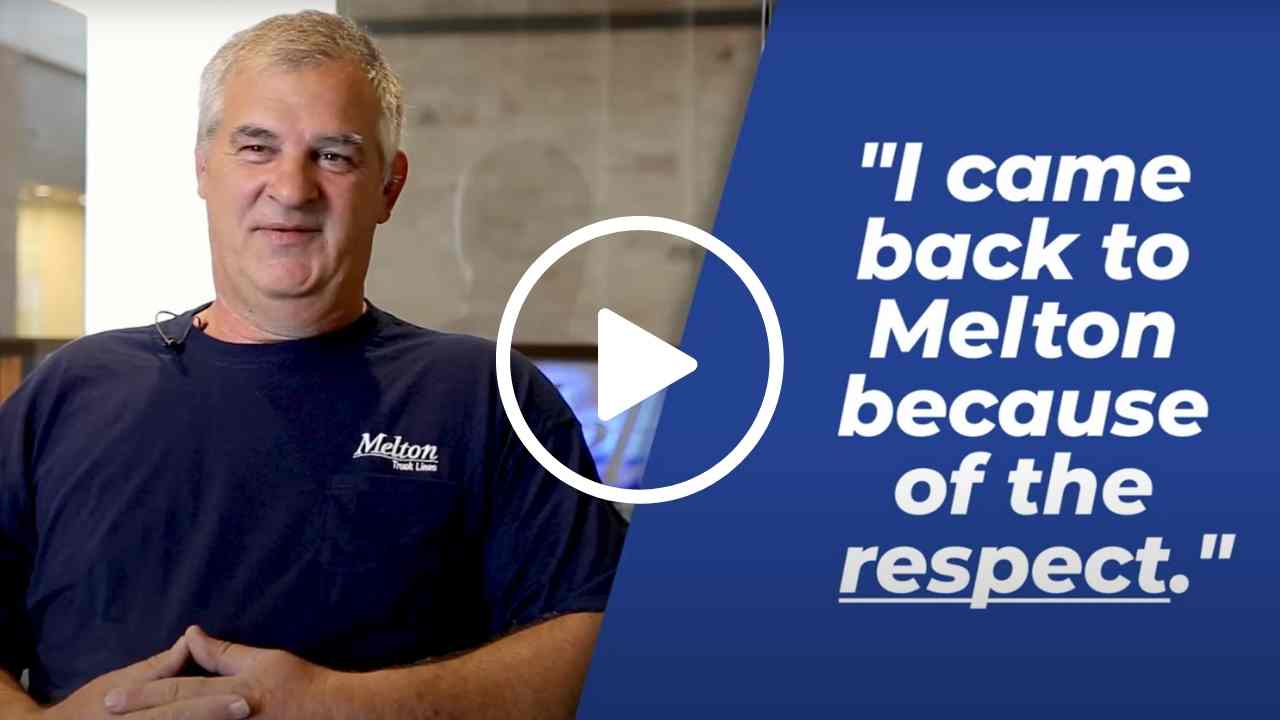 Melton Rehire Testimonial – John H.
In addition, Melton has upgraded several other pieces of our pay that you are eligible for including:
Tarp Pay $100

Up to $1,000 total for Pre-Employment Evaluation upon completion of the program

Fuel Bonuses adding up to $6,000 extra per year

Ask about our Per Diem Program that can increase your take home pay by $2,500-$6,000 annually.
Melton Truck Lines just raised pay for our current drivers and we want to give you a raise too! Check out our updated pay scale below to see what you'd be making based on the experience you've had since leaving Melton.
| Pay Scale Based on OTR Experience | CPM |
| --- | --- |
| 0-5 Months OTR Driving Experience | 53 cpm |
| 6-11 Months OTR Driving Experience | 52 cpm |
| 1-3 Years OTR Driving Experience | 58 cpm |
| 3+ Years OTR Experience | 60 cpm |
All your Melton miles will still count toward your pay when you return. As soon as you hit 120k Melton Miles, you will qualify for the pay below:
| Pay Scale Based on Melton Miles | CPM |
| --- | --- |
| 120,000 Melton Miles | 60 cpm |
| 360,000 Melton Miles | 62 cpm |
| 600,000 Melton Miles | 63 cpm |
| 900,000 Melton Miles | 64 cpm |
| 1.2 Million Melton Miles | 65 cpm |
We have also updated our home time policy recently so you can have unlimited home domicile changes, the flexibility to choose bonus money or more home time days as an OTR driver, and are adding new trucks to the fleet!
If you'd like to get back on the road with Melton, give us a call today.