HOME TIME WITH FLEXIBILITY & OPTIONS
Melton listened to our drivers and has changed our home time policy to help ensure drivers have more flexibility and options when it comes to taking time off.
Melton is currently running a program called our Road Warriors which gives our OTR drivers the added flexibility of choosing between an extra day at home or bonus money when they stay out for 3+ weeks at a time. This program was developed based on driver feedback and has been very positively received amongst our fleet.
THE BASICS OF OUR HOME TIME POLICY ARE AS FOLLOWS: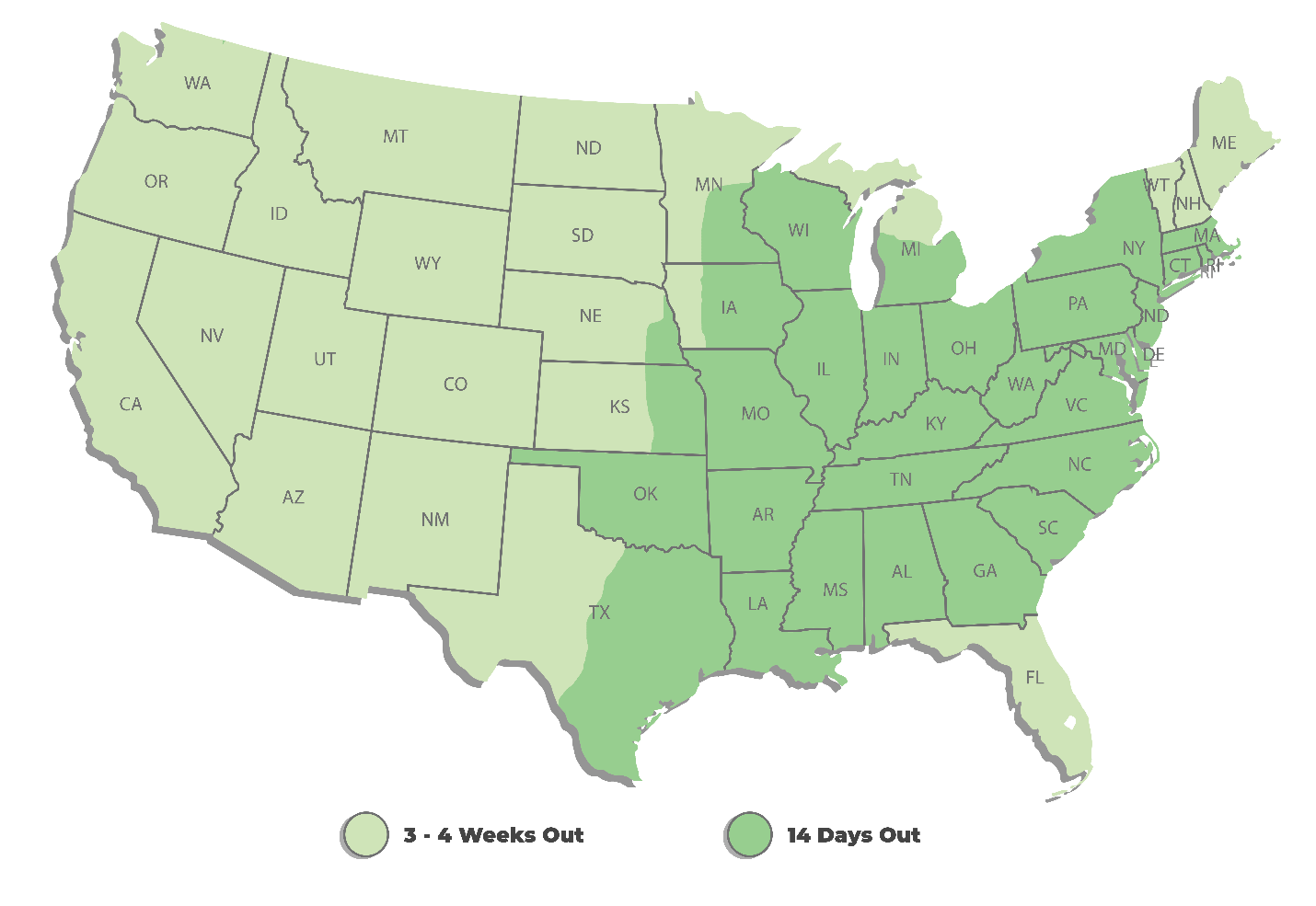 Drivers who live west of I-35 are out for 3 to 4 weeks at a time, while drivers living east of I-35 are out 12-14 days at a time. Some exceptions apply:

Drivers living in northern MI, FL, VT, NH, and ME will be out 3 to 4 weeks at a time.

You collect one 24-hour period (day) for every 7 days you are out.
Your home time never expires! Bank your home time if you do not want to use it as you collect it.
You can stop by the house without using any of your home time if you're within 75 miles and can deliver your load on time.
Twice a year you are guaranteed a day at home. That means our team will do whatever is necessary to make sure you get home on the exact day you request. Otherwise, we work hard to get you home when you want, but it could be up to two days before or after your request.
You are guaranteed home on Christmas Day.
In addition, Melton now offers unlimited domicile changes for our drivers! *Some restrictions do apply. We understand that our drivers have family and friends that live within some of our frequent travel lanes and that on occasion it would be nice to go to their place for home time.